June 17, 2012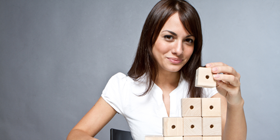 Modular and Integrated Solutions
Every high-growth business grapples with decisions around the best business system to manage its expanding operations. Proper planning of an integrated business management software system often takes a back seat to short-term revenue acceleration goals. As a consequence, various disparate applications are installed at different points in time in various functional areas, resulting in business process inefficiencies and software integration challenges. But how did these problems arise in the first place, and how can they be avoided?
Integrated software is regarded as the best option available for cost-conscious small business owners all over the world. It has never been easier or cheaper for businesses to get fully integrated software suites that will meet all of their needs in one package.
We offer one of the best solutions in the market. We have solutions to target every vertical segment of the market be it a small shop, a small business or a large organization. Our products are designed in such a way that it can not only work as an integerated solution but can also work as stand-alone module or can also be integrated with solution already working in the organzation.
As part of its consulting service, our consultants may recommend implementing third party software if they believe it is the best possible solution. In such a scenario, Application Integration and Product implementation team of MAVEN SOLUTIONS provides entire cycle of services needed to complete the implementation. During application integration, we perform following tasks:
Gap Analysis.
Customization and Reports Development.
Interfaces setup.
Application Setup.
Data Conversion.
Acceptance Testing.
Training and User Support.
Maven Solutions has gained expertise in delivering not only quick turnaround IT projects but also large scale software solutions. In doing so, our delivery methodology has evolved incorporating the best-of-breed tools and techniques.