December 2, 2012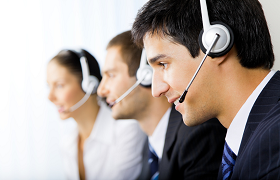 Excellent Customer Support
We assist our customers in making cost effective and correct use of a product. It includes assistance in planning, installation, training, trouble shooting, maintenance, upgrading, and disposal of a product.
We provide varity of ways to our customers to get best and effective support to solve their problems. These are as follow:
Online Support through Skype.
Our Support Portal.
Telephonic Support.
Team visits in Office and non-Office Hours.
Full-time on-site support.
All our products are embedded with excellent Online Help to solve day-to-day problems regarding their business needs. Our FAQ section helps our customers to see common problems and its solutions.