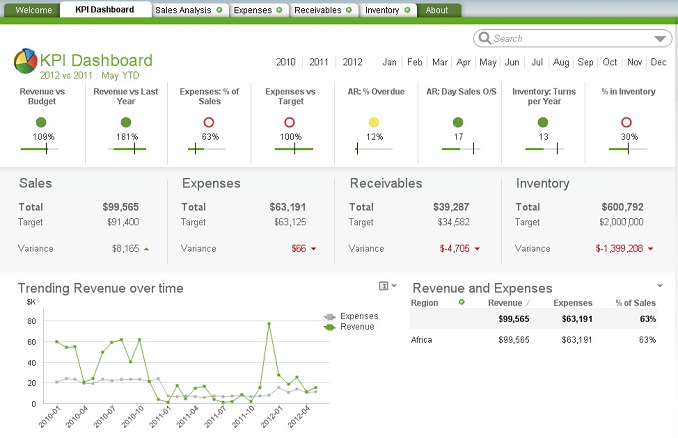 This business analysis model is for senior managers to monitor performance within their business, giving them both a high level view as well as the ability to drill down into the granular details of the business. In this implementation, the organization manufactures fast moving consumables, using a reseller model to distribute its products across multiple regions. Following are the few highlights of this system.
Features:-
Key Performance Indicator Dashboard.
Sales Analysis.
Expenses Analysis.
Receivables Analysis.
Inventory Analysis.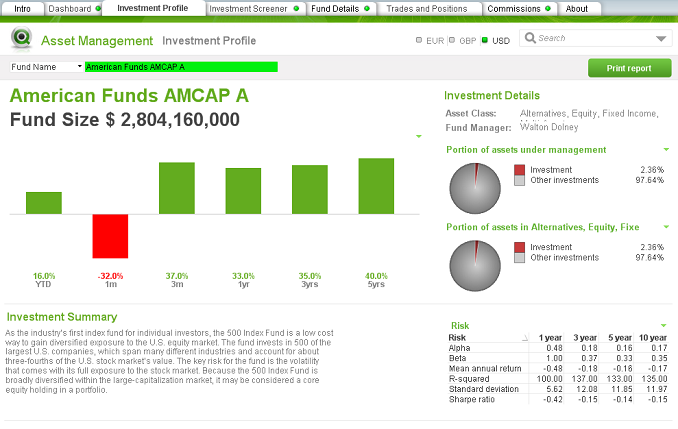 This Asset Management BI App provides an analytic view of assets under management by various dimensions such as asset class, investor, fund type and region. Users can look up funds and their performance and analyze fund details. The source data are from multiple systems such as AUM, Positions, Risk, Returns, Traiding, Portfolio etc. It also contains a capability to look up a group of CUSIPs on finger tips..
Features:-
Asset Management Dashboard.
Investment Profile.
Investment Screener.
Fund Details.
Trades and Positions.
Commissions.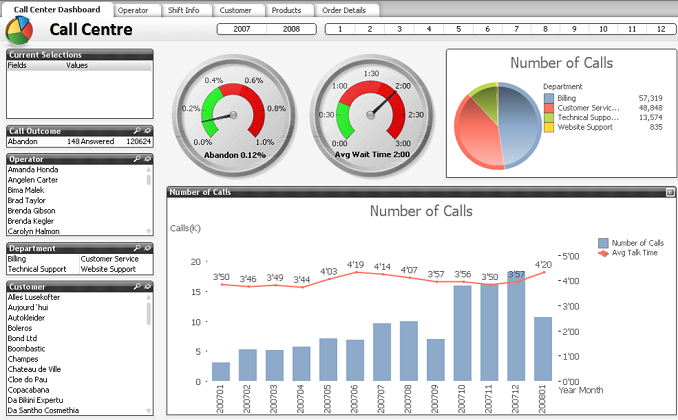 The Call Center app allows the user to analyze call statistics and order processing details through many different call center KPIs including number of calls, number of abandoned calls, average talk time, average wait time, products ordered, etc.
Features:-
Call Centre Dashboard.
Operator View.
Shift Information.
Customer.
Products.
Order Details.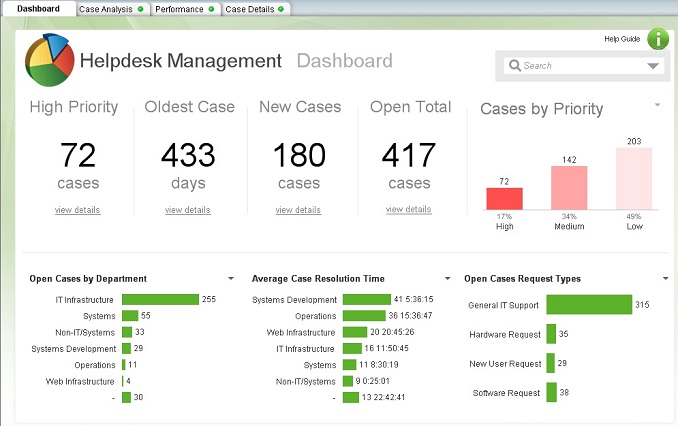 This application holds the data of tickets that are submitted by internal employees to the IT department. It includes when a computer needs to be upgraded or a mobile phone does not work. Each ticket is assigned to an IT resource, but an IT manager, s/he needs to be aware which tickets came in as a high priority, or which tickets have not been assigned to any resources yet.
Features:-
HelpDesk Management Dashboard.
Case Analysis.
Performance Analysis.
Case Details.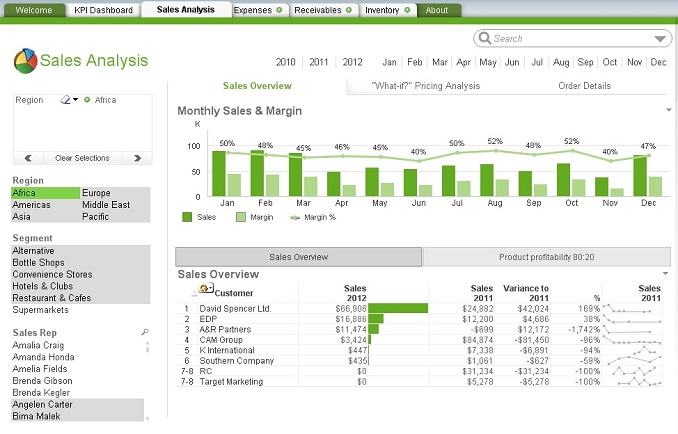 The Sales Management is a the app for Sales Managers and Individual reps. It includes a high level dashboard, product, region, and customer focused analyses, and a full set of transaction level detail. It also features Comparative Analysis - allowing reps to identify target customers that have purchased certain sets of products but have not purchased other sets.
Features:-
Sales Management Dashboard.
Product Management.
Regional Sales Management.
Customers Management.
Customer Targeting.
Orders Management.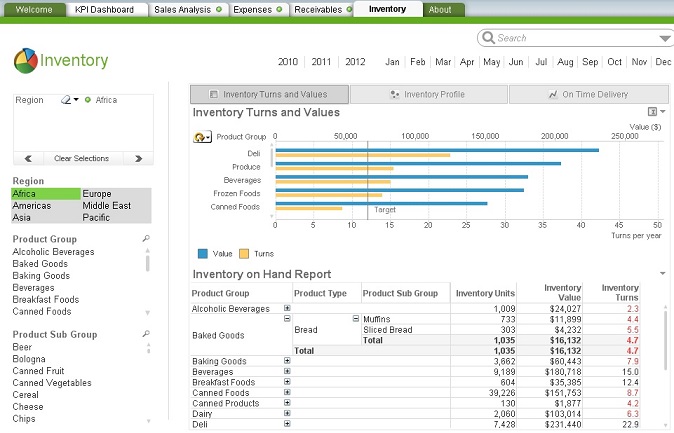 This application is targeted towards Retail / Wholesale apparel company. In this application executives can gain insight on forecasting inventory levels.
They can see specific order level details, revenue and margin information as well as products that would be good replacements for backordered inventory. The data in this application mimics inventory levels, inventory forecasting, sales order details, revenue and margin as well as What-If scenarios for margin and revenue.
Features:-
Order and Inventory Dashboard.
Order Details.
Inventory Details.
What-If Analysis.